Meet the Slacks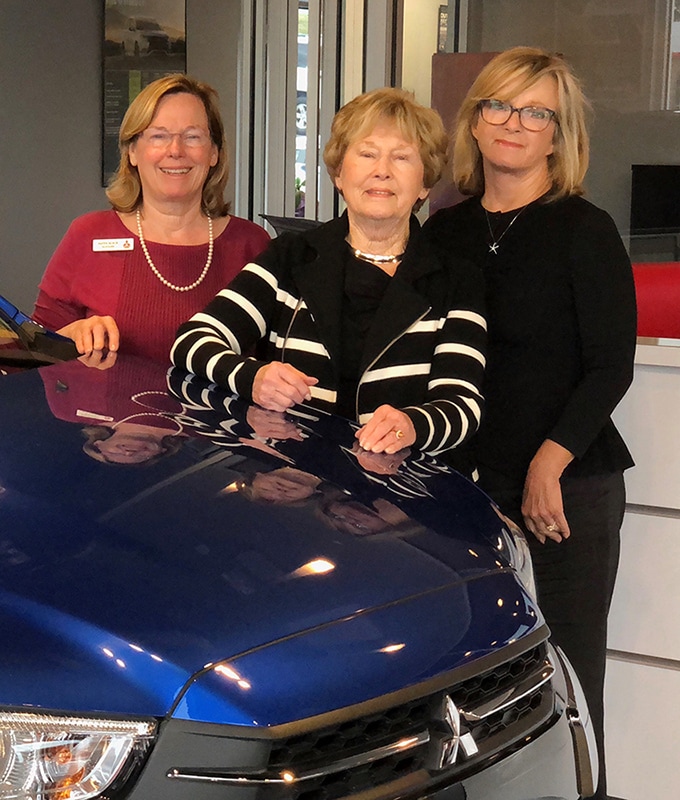 A Family Approach to Used Car Shopping in Fredericksburg, VA
Operating in the used car business for over 50 years, our team at Shirlie Slack Mitsubishi takes pride in the family roots, female ownership and female management that inform our approach. With an owner and top managers - Shirlie Slack, daughter Laurie and daughter Patty - sharing a remarkable bond, this cohesive connection spills over into our customer's experiences in a wonderful way!
---
Not your Average Dealership
---
Our dealership is far from your run-of-the-mill showroom, and this unique family element is to your benefit! When you're here, you're family. That Shirlie Slack Mitsubishi motto is what drives our exceptional customer service model, providing transparency for relatable interactions that account for specific lifestyle considerations. While other car buying experiences may leave you feeling rushed, pressured and generally uncomfortable, we work hard to ensure that questions are answered and individual needs are accommodated.
The Value in Family Experience
---
Experience matters, especially when it comes to selling used cars. With over 50 years in the industry, our owner Shirlie Slack knows a thing or two about how to make your pre-owned shopping experience magical. With daughters and top managers Laurie and Patty working hard to ensure customers are consistently happy, you'll appreciate our thoughtful approach and the family values reflected in this process.
---
Join the Slack Mitsubishi Family Today
---
Have questions about our dealership history, the unique family bond that makes our location different from others, or about the specific used cars and services we provide? Feel free to reach out today or stop by for a conversation in person. Shirlie Slack Mitsubishi drives your ambition, and we look forward to welcoming you into the family!
---